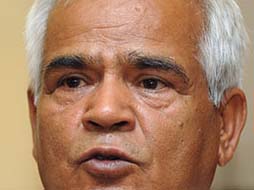 Nepal PM KPS Oli upon his India return has drawn the attention of some political scientists, such as Professor Krishna Khanal, who have said of Oli that "since his past has already been evaluated so nothing more needs to be added to his deeds of the bygone era, however, his present day political acts and the intentions with which he wants to serve the nation appears somewhat "mysterious" to me simply because PM Oli appears more inclined towards establishing himself as a political persona who is above now from the petty party politics and that a fresh sense in him could well be observed, not seen in the past, which hints that he prefers now to leave an indelible imprint in the minds of the national population of his name and fame as a selfless Nepal PM even after his death in the annals of Nepal history.
Professor Khanal is an established political analyst of international standing. People love to listen to his political comments.
"It could also be due to his frail health that compels him to take the political things in a different manner and that his main concern appears now to become a less controversial Nepal PM in the history.
It is this broad positive thinking, adds Professor Krishna Khanal, that may have developed within himself in the recent years that has made him a man to have been practicing for  a cause that is in the larger interest of the people and the nation at large.
In the process PM Oli has already transformed himself into a new political persona, it so appears says Prof. Khanal.
Nepal PM Oli has many a times in the past has said that he has limited time for himself but has to do a lot for the people and the country.
But why Professor Khanal digs into Nepal PM Oli's health conditions? This is perhaps mysterious.
Analyst Khanal admits that Nepal PM Oli has now ensured politically stability  in the country which had been a rare commodity for some good years in the past.
To recall, Professor Khanal once upon a time had served as political advisor to the then Nepal PM GP Koirala. But he quit the post soon for some unknown reasons.
Telegraphnepal adds: May Lord Pasupatinath bless Nepal PM Oli. Happy new year to Nepal PM.
April 14, 2018. Photo Courtesy: Republica. Thanks.